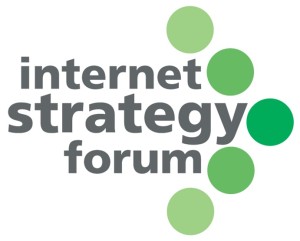 The Internet Strategy Forum (ISF) is a professional association dedicated to peer networking, information exchange and thought leadership among senior Internet decision-makers with responsibility for driving Internet strategy and implementation at client-side organizations across multiple industries around the world.
We pride ourselves on connecting members to build strong relationships and facilitating great discussions about the endless topics that an Internet Strategist needs to stay on top of including:
digital strategy
product development
audience development
content strategies
technology
mobile
online marketing
social media
user experience design
monetization
operations
organizational structures
which vendors to use and which to stay away from.
The ISF is about bringing together colleagues to share their vision of the future as well as their practical experiences on what works and what doesn't. The Internet Strategy Forum is a non-profit and was founded in 2004.
ISF Objectives
Provide opportunities for members to network with their peers to share results, case studies, lessons learned and experiences with vendors, management, tools and technologies.
Provide professional development and education for managing industry-wide internet-related issues and challenges.
Be a champion for the client-side Internet strategy and management profession.Promote the value of organizational Internet strategy to senior corporate management and the media.
Facilitate internet governance discussions to help bridge the gap between Marketing, IT and other business management professionals to improve the success of Internet initiatives.
Roundtables – Sharing Knowledge & Building Relationships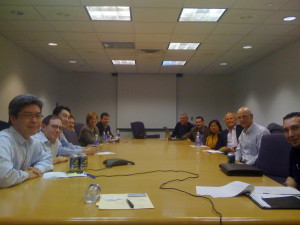 The ISF strives to create an environment where our members learn from each other and build relationships. At our meetings, we always have an Interactive Roundtable session that everyone loves. At the Roundtable, we "go around the table" and each attendee:
Has an opportunity to introduce themself
Describes something interesting that they're currently working on
Poses questions to the group or asks for help on something
Past Events

An Insider's View on Launching an International Online Sports Business in 35 Days
Behind the Scenes of an Amazing Fan-Driven Global Campaign to Save a TV Show
Making the Right Moves for Digital Growth in Turbulent Times
Mobile Strategies and Case Studies: Marketing and User Engagement on the Next Frontier
I Hate my CMS! The Perils and Promise of Modern Content Management Systems
Who Should Call the Shots Online? Bridging the Gap between Business and Technology Leaders
Online Videos and User Generated Content
Customer Engagement: New Techniques and Technologies
Contact
Contact Lee Huang at lhuang23@yahoo.com with any questions or collaboration opportunities.